Find here official publications from the WGI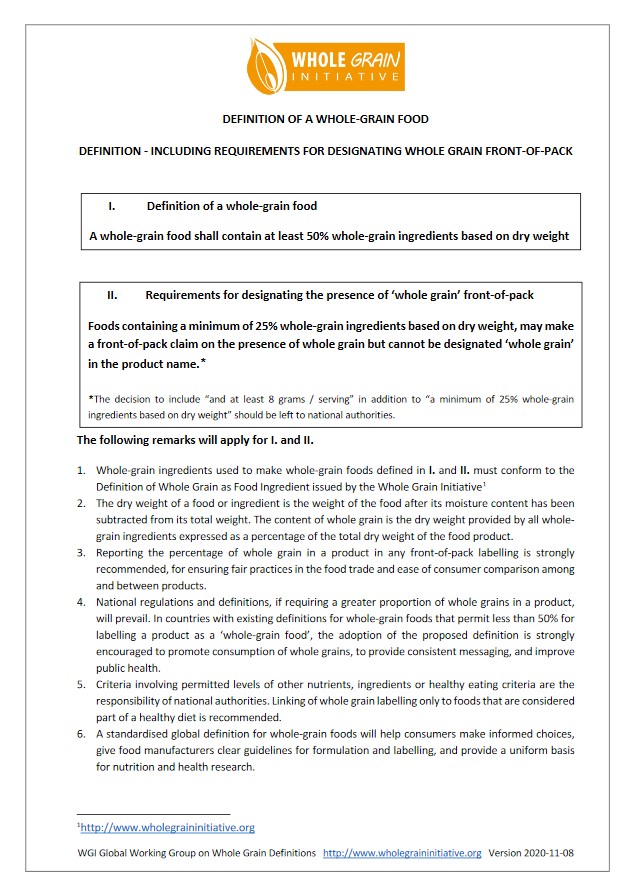 Global Whole Grain Food Definition (Version Nov. 2020)
DEFINITION - INCLUDING REQUIREMENTS FOR DESIGNATING WHOLE GRAIN FRONT-OF-PACK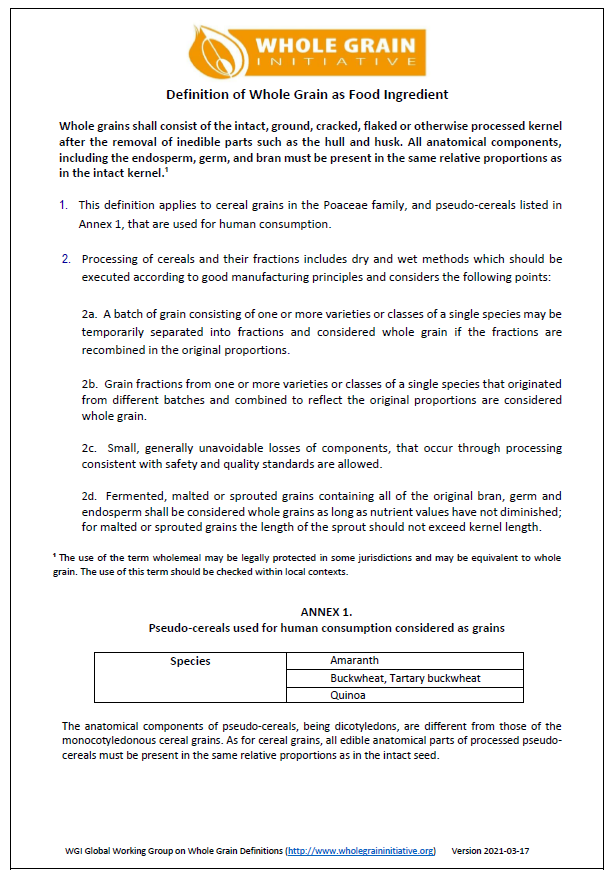 Global Definition of Whole Grain as Food Ingredient (Version March 2021, with adapted ANNEX 1)
This definition refers to whole grain as a raw material and a food ingredient.
The International Whole Grain Day 2020
As part of our 2
nd
Annual International Whole Grain Day celebration, watch key opinion leaders from around the globe offer their support for whole grains!
The Whole Grain Pledge, linked below, gives everyone the opportunity to do their part in supporting whole grains! Anyone from consumers to dietitians to nonprofits are encouraged to sign the Pledge. Share with your networks, promote to your social media, and show your support by submitting your own call-to-action!
Quick info on whole grains
Rapidas informaciones sobre grano entero